WOO HOO! Let's get this Blog Party Started you party animals, you!
Have you linked up
your
giveaway yet on
Mr. Linky???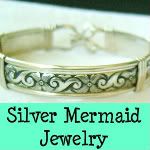 There is no better way to start a party than to give away beautiful handmade, one of a kind jewelry! Silver Mermaid Jewelry, run by Jane, is a company that specializes in making unique jewelry out of pearls, sterling silver, seaglass, and gemstones.
Jane is offering to one lucky blog party-goer, a pair of her Heart Earrings. These earrings are about 1/2″, handmade, and no two pairs look alike.
Beautiful, right? So how do you win these you ask? Check out Jane's Etsy shop and let us know what other pieces you like from her collection.
Earn extra entries by: Tweeting about our Blog Party, blogging about it (Must leave links!),
subscribing to Multiples and More (be sure to let us know!) or join our message boards.
Still want another chance? Tell us your favorite summer time "treat" (you know ice cream, pie etc) in the comment section.
Be sure to check back all day today AND tomorrow to see what other exciting things we'll be giving away!