Thank you for your interest in advertising with Multiples and More. We are one of the leaders in the multiples blogging community and would love to help you reach them!
Advertising space is available as follows:
Sponsored Post – $100 USD per article.
250 x 250 sidebar banner – $70 USD per month
At this time we are accepting PayPal only. Please contact us at lisa (@) multiplesandmore.com for more information.
Analytic information and a media kit are available on request. To request this information please email us at lisa (@) multiplesandmore.com. Also please note I am based in AUSTRALIA. So take note if you want me to review a product you may  need to take into consideration postage and delivery.
Want us to host a review or giveaway?
We love hosting reviews and giveaways that are geared towards our audience! Products that are successful include, but are not limited to, jewelry, DVDs for kids, music for kids, accessories, toys, clothing for kids (at least 2 items for review or giveaway are required since it is for multiples) and parents, healthy food options, appliances, kitchen tools, green living items and much more. Please contact us at lisa (@) multiplesandmore.com and we can put something together!
If you would like to be Featured as a Blogger. Please complete this form here: Multiples and More Google Forms
Multiples and More in the Press:
Twin Stuff!
– 11/2009
Gold Parent Coaching – 12/3/2010
Twins Magazine 5/2011
Rocket Moms- 2011
Mommy Page 9/2011
Multiplicity Magazine – Winter 2012 p. 46-47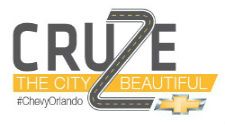 Cruze the City Beautiful Event with GM in the Southeast.